About Susan Ferron
Meet InSightful Visions
Susan Ferron
Susan began her career in the eye care industry in 1983. She settled on the Sunshine Coast in 2002, and as a Licensed Optician and Contact Lens fitter she opened InSightful Visions in 2007, in Sechelt. 
Susan has spent about 98% of her career working alongside Optometrists and attributes learning a tremendous amount to these eye doctors, fueling her passion for a proactive approach to eye health with informative care to allow patients to make informed choices in their treatment options.
This entails education from spectacle lenses that always include UV filtration, addressing blue light to DNA testing and nutraceutical supplements available for retinal health and everything in between that impacts vision.
A strong advocate for clarity and stability in vision and its preservation.
Susan promotes the benefits of daily lid hygiene, not only to her contact lens patients, but to all her clientele – in order to support a healthier tear film and help reduce puffyness around the eyes.
Over the last several years Susan has built upon her lifelong studies of plant properties and is a studying Aroma-therapist, with certificates in Essential Oil Pharmacokinetics and Aroma-Chemistry. She offers yet another modality to naturally support a healthy immune system and address disease at a cellular level. Her ultimate goal is aimed at improving eye and overall health.
Susan's day to day approach is one of doing good and making a positive impact in the world, one person at a time. Her attitude is "everything happens for a reason," and she looks for the blessings in everything.  This allows her to always see her cup as overflowing, sustained by faith, with hope that all things are possible.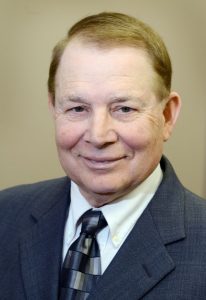 Dr. Drexler – Officially Retired
Dr. "D" first started with InSightful Visions in a good fit trial back in 2013, then joined in a semi-retired mode working part time in 2014 as he and his wife Dr. Audrey Ivanauskas, a retired podiatrist, permanently settled on the Sunshine Coast.
Hank Drexler earned his Bachelor of Science degree in chemistry from the University of Rhode Island and studied for an additional year in a PhD program in biochemistry. He went on to earn his Doctor of Optometry degree from Pacific University in Forest Grove, Oregon, a pre-eminent training facility for children's vision care, including those with perceptual and learning difficulties. He has spent his career of over 41 years practicing in Canada including 24 years as owner/operator of a very successful downtown practice in Saskatoon.
Dr. Drexler's commitment to senior care and his understanding of the lifestyle changes often faced in later years, has been greatly appreciated by the coast's residents. He focused on providing exceptional family eye care using contrast sensitivity testing to relate the standard eye chart to "real world conditions," significant in the evaluation of cataract surgery. He has a special interest in children's learning, perceptual difficulties and dyslexia, as well as pre-and post-Lasik and PRK refractive surgery vision management.
In their retirement, Hank and Audrey are enjoying their time together with their two faithful Shiba Inu dogs, Misty and Sammy, who are renowned for their hunting and tracking prowess. Long-time wilderness lovers, Hank and Audrey are looking forward to more camping expeditions, and are considering a trip south in their brand-new truck.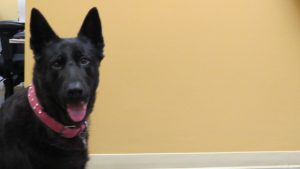 Mya
A Lacquer Black Alsatian (German Shepherd), Mya began her training as official greeter at eight weeks of age with an enthusiastic and eager to please attitude. Her self assigned duties includes greeting everyone at the door, doing due diligence with routine check in's with patients or customers during their time with us, and assisting with the recycling from the front office to the back through out the day.
She especially adores children and will happily join them in the Sand Castle to hang out, and with adults she will sit and listen to anyone who speaks to her. In her sixth year, she achieved her service dog designation and was exemplary on our trip to Florida for the Transitions Academy. She was an excellent flyer, the airlines staff adored her; and she mastered every escalator to be found, and was fascinated by them. Mya is much loved by all and is an integral part and dedicated member of our team.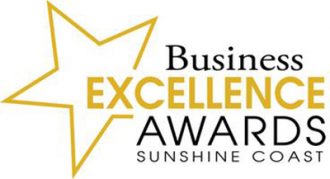 Congratulations to all fellow Nominees and Awardees of the 2018 Business Excellence Awards. We had a wonderful evening spent with amazing people, celebrating great businesses.
It is an honour to have been selected as the 2018 Technology and Innovation Awardee. Thank you!
Transitions Innovation Award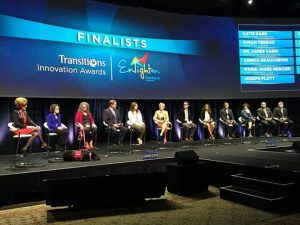 We were honored to be nominated as one of two Canadian practices for this award by Essilor/KW Lab, they track all materials and types of lenses used by practices. Our commitment to using only clear UV filtering materials, transitions and polarized for maximum protection and offering the Perfect Pair promotion resulted in our outstanding percentage for UV protection.
Susan was flown to Orlando Florida in February 2016 to attend the Transitions Academy to be enlightened, and cited as an industry leader and innovator.
Thank you to our dedicated patients and customers, for your trust in our recommendations and services; your support got us there.
For more information on our Eye Care Products
please visit any of the following pages:
About Us – Our Products – Our Services
We look forward to seeing you soon!
InSightful Visions (604) 885-3371
Toll Free: 1 (877) 885-3371
107 – 5530 Wharf Avenue
Sechelt, Sunshine Coast BC